WELCOME TO
GREENSBORO LIMO SERVICES
Greensboro's #1 luxury transportation provider!
UNIQUE LUXURY LIMOS
Our limos and party buses are the best you'll find in North Carolina!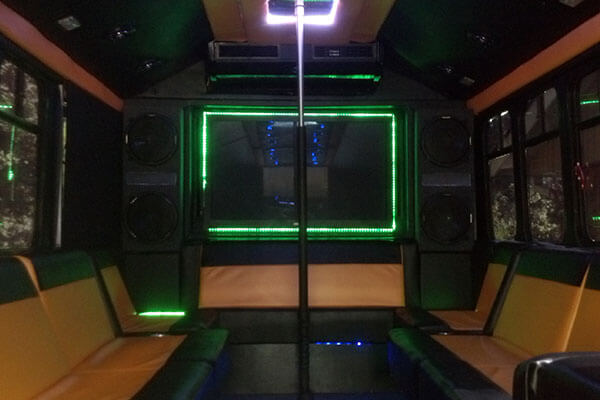 Limo Bus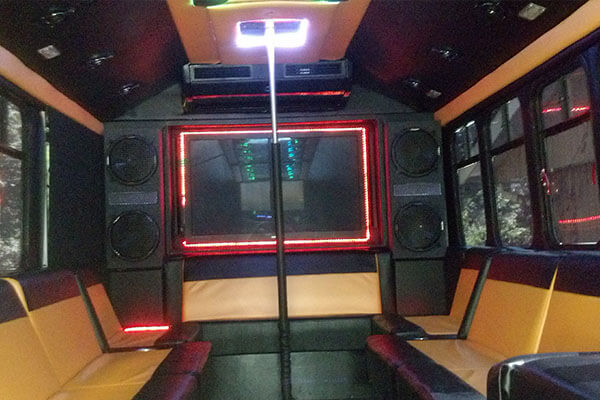 Limo Bus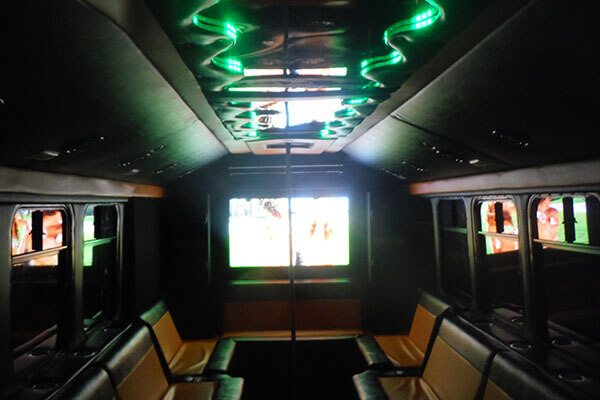 Limo Bus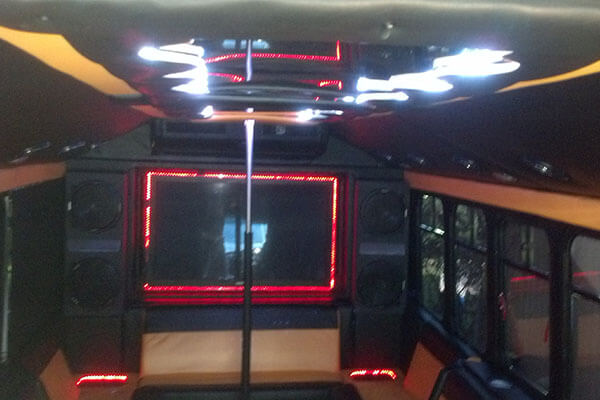 Limo Bus
GREENSBORO LIMO SERVICES
Five-star limousine service in Greensboro, NC
It is our sincere and distinct pleasure to welcome you to Greensboro Limousine! Should you decide to enlist our services, you can take confidence in knowing that we are North Carolina's finest provider of luxury transportation. Providing transportation to you would be an absolute dream come true, and we look forward to receiving your call so that we can start planning your exciting outing. We've been doing business in this area for many years now and there's nothing that would thrill us more than to include you among our loyal customers. We believe that a happy, satisfied customer is worth their weight in gold. Where other local companies might charge you a fortune for that first trip, including hidden fees that you only find out about after the fact, we always give you the best deal possible in the hopes that we will see you time and time again. We know many of our customers on a first-name basis because they're so loyal to us, and we truly appreciate that. They say we're the finest provider of luxury transportation in this area and we are proud to accept that title!
What makes us the finest? It is really simple. Our commitment to excellence in all areas of our business sets us far apart from anyone else in the area. To go into a bit more detail: You will find, if you choose to do business with us, that we have the very finest vehicles. This alone, is wonderful. However, it does not define excellence as an organization. That definition comes from our people... our great staff of detailers, mechanics, phone operators, dispatchers, and of course our chauffeurs. Together, this total package is what defines our level of excellence. An all encompassing package of providing superior service and vehicles is what lets us give you the highest level of service and value for your event.
We invite you to take a look around our site. You'll find a good amount of information here about us, and the services we provide. Once you've decided on a limousine service, give us a call; or send us an email. We will be honored to serve you by providing first class service and top-flight vehicles. But take your time, look around, get a feel for what we have to offer. If you've got the time to do so, that's what we put the information together for. We want you to feel that you've got as much info and help as you need, both here on the site and available by phone, as well as via email or in person at our office. We are always available 24/7 to take your calls and help you with planning your outing, even in the middle of the night. Our staff operates 24 hours a day since we're a 24-hour business! When our vehicles are on the road (which is always!), we've got staff in the office too. So don't hesitate to reach out, even if it is very late in the evening or very early in the morning. We also invite you to pop into our office to take an in-person tour of the vehicles if you've got the chance to. If not, take a peek at our featured vehicles right here on the site.
If you're looking for something other than a limousine, feel free to give us a call anyhow! We have a fleet of Limousine Buses as well as a referral list of other transport companies should we prove unable to find a vehicle to suit your purposes. We believe in spreading the love to our other local businesses that are in the same vein as us, so we don't mind passing you on to a company that better meets your needs! Whatever it takes to deliver exactly what you are looking for, we will always come through and bring you precisely that. Give us a call even if you're just beginning to form ideas about your upcoming event because we can help you flesh it out and make it as perfect as can be. You can shoot us an email with lists of things you want included or any random ideas that you have. Our expert staff will know exactly how to turn your brainstorming ideas into a full party plan and transportation agenda!
You can always reach us, any time, day or night, at the number at the top of each page of this site. Our staff is always ready to take your calls and to provide you with the highest quality transportation experience anywhere!
LIMO RENTAL
S

FOR ALL EVENTS

We're proud to offer the best limo service in Greensboro for all events! No matter what you have planned or how many passengers you'll have, we have great transportation options for you. Some events that we commonly encounter are listed below, but you will find that our list of experience far exceeds what we can fit here. If you have direct questions regarding the service we provide and how it correlates to your event, contact us at any time!
Birthday party bus rentals
Wedding limousine service
Bachelor party buses
Bachelorette party bus service
Concerts and music festivals
Sporting events and tailgate parties
Prom limos
Night out on the town
Any other special occasion
HIGH QUALITY SERVICES
We have operation on every day of the year
Highly trained professional chauffeurs
Phone assistance readily available
Well maintained vehicles.
Modern, luxurious interior accommodation
Top of the line sound systems
Professionally detailed interiors
Deluxe comfortable flooring
All vehicles have GPS
Ice and cups provided for each trip
Partners such as Limo Companies in Dallas